Programs for 5th Grade through Post-Secondary
We partner with public schools and youth serving organizations to deliver project based experiential programming to youth across the Portland Metro region in elementary school through post-secondary settings.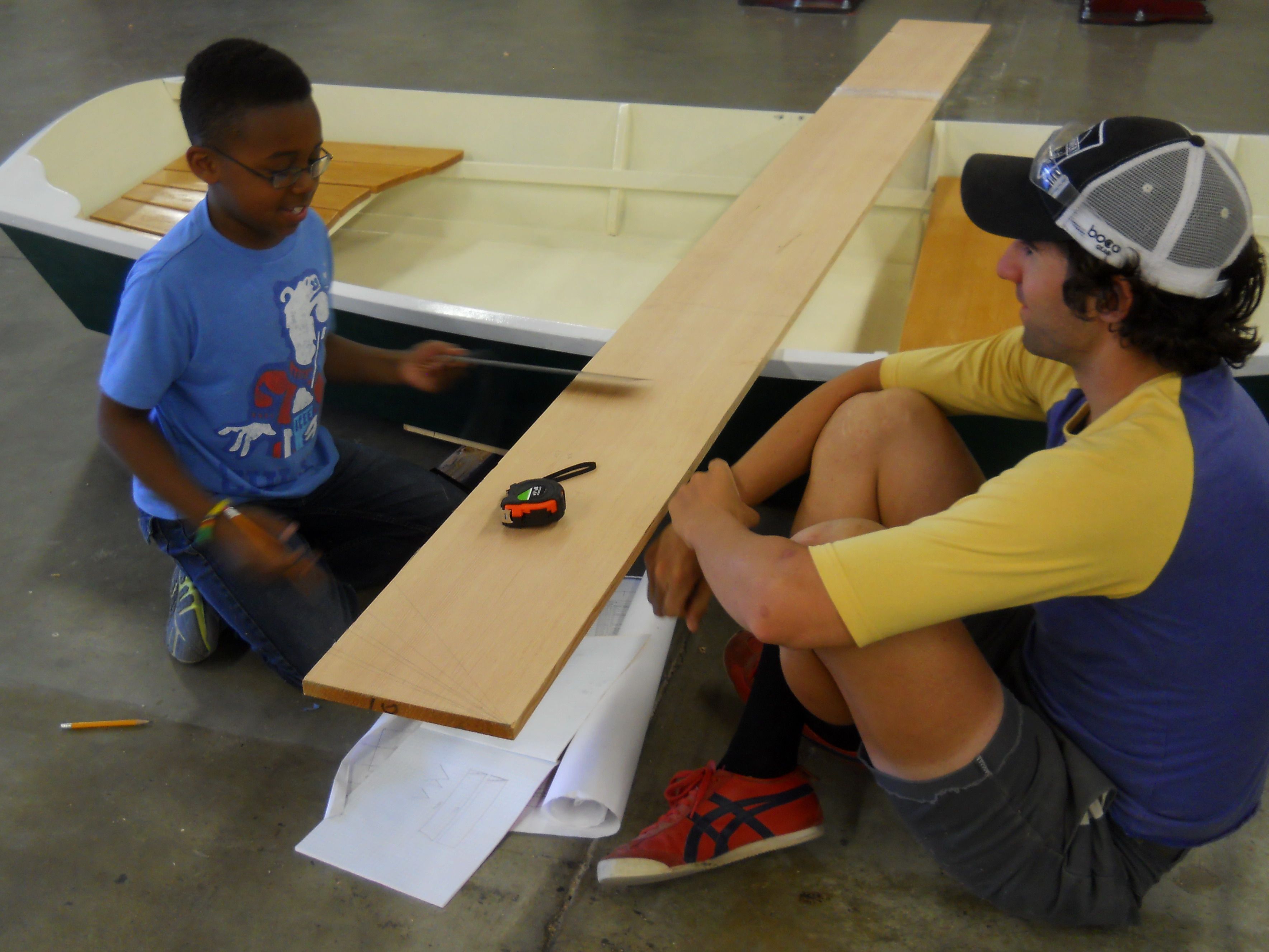 How it Works
We use a range of boats, from card stock models to complex sailboats, as platforms for reading and interpreting plans, developing a course of action, anticipating actions, and finally, executing the process in a team dynamic with the tools available. These tools include traditional hand woodworking tools as well as modern shop tools.
Building a wooden boat is the platform for the exploration of an array of academic, practical, and social skills.
Students master new skills in an atmosphere that fosters critical thinking, teamwork, and perseverance.
Through the process of crafting a tangible, functional object, young people gain confidence, motivation, and a curious spirit they carry forward at school and in the workplace.
Tiered Programs
Designed for scaling from grade level to grade level, deepening and enriching content knowledge and applicable skill.

Our hands-on, project based programs offer an integrated curriculum linking math, science, and design skills to the construction of wooden boats. Students gain practical woodworking skills and understand the application and relevance of academic skills to the world of work.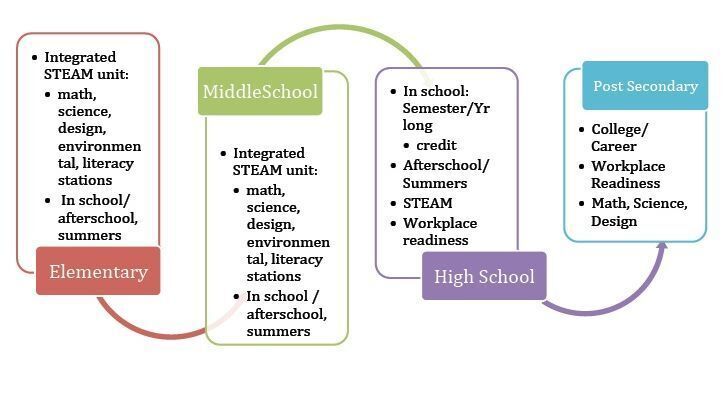 Become a Partner
Every partnership is tailored to align with the experience and perspective of the students and community. The workshop activities include an array of academic topics and lesson plans connected to grade-level appropriate state teaching standards. Attendance figures and anecdotal evidence show that we successfully inspire students to come to school and engage in their own learning. By connecting hands to mind and challenging them to think creatively and critically using real-world problems, students develop faith in their own abilities. Projects ranges from 30/150 hours of instruction through which students build simple rowing skiffs to complex, sophisticated sail boats.

Are you interested in bringing the Wind & Oar Boat School to your school or youth organization? Use the buttons below to reach out to us or learn more about our projects.
Inspiring Learning through STEAM
Building a wooden boat from scratch is an innovative and unique platform for exploring the importance and power of the acquisition of STEAM skills. Each step in building a wooden boat, from concept and design, to reviewing plans, reading plans, scaling up materials, fitting and shaping parts, mastering hand and power tools, is an opportunity to teach and reinforce the science, technology, engineering, art/design, and math skills used in the process.

Science is essential, from the physics of hull design, boat weight and displacement, to the botany behind specific wood choices, to the chemistry of paint products, a knowledge of scientific inquiry and principles benefits the design, and function of a wooden boat.

Technology, it's a broad term, but an essential aspect of building a wooden boat, whether it is in the use of hand and power tools or the application of CAD programming to design hull shape, breaking down the essential components of any of these processes is to understand technology.

Engineering, applying the math and science tools to foresee the steps critical to the process of constructing a boat, engineering is building.

Art is essential. The elements of design, function and aesthetics are woven together in the building of a wooden boat. Art arises out of the mastery and application of skills. Wood, in its essence, a thing of natural beauty, can be transformed in the hands of a master craftsman into a functional object of beauty.

Math from basic measurement, to ratios, and geometric theorems, math assures accuracy and serves as a tool for designing both form and function.