Building STEAM Skills
Our middle school programs build on the skills we practice in our Elementary School Programs. We raise the bar in middle school by adding complexity to the boats, demanding a higher level of craftsmanship, and challenging students to question more thoroughly.
How it Works
Here are some of the activities we share with youth in middle school to practice both math and science skills.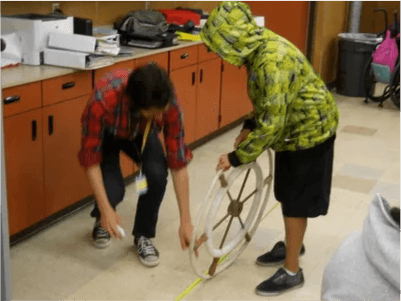 Youth measure the circumference of parts of the boat.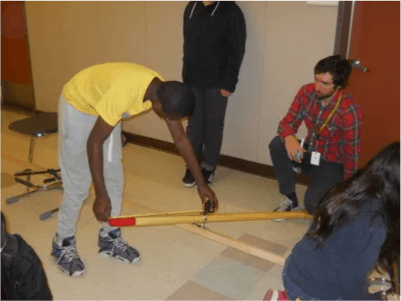 We calculate oar length ratios as they pertain to leverage.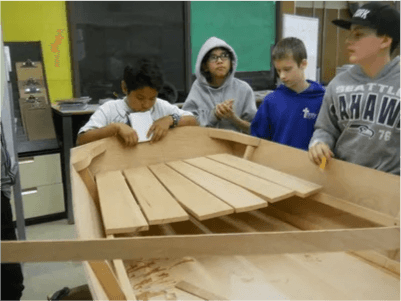 Math and geometry are used to accurately layout spacing along an arc.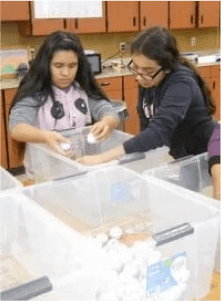 Science experiments are used to test buoyancy with foil boats.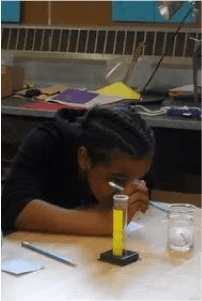 Youth also learn about displacement of water using golf balls.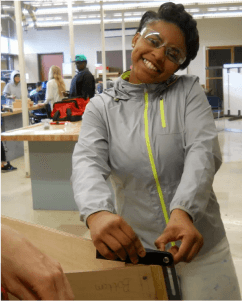 Youth have the opportunity to use tools like the bevel gauge.
Become a Partner
Are you interested in bringing our program to your middle school? We can create a tailored program designed specifically with your youth population in mind.

Use the buttons below to reach out to us or learn more about our projects.