Our Mission
Wind & Oar Boat School is an Oregon nonprofit youth education organization dedicated to engaging young people and inspiring learning through the art, science, and craft of building a wooden boat.
Our Board
Jerian Abel
Co-Director, Portland Metro STEM Partnership

Julia Betts
Executive Director, South Metro/Salem STEM Hub

Hon. Julie Frantz
Judge, Multnomah County Circuit Court, Ret.

Marisa Hodes - Chair
Vice President, HR, AAA Oregon/Idaho

Celeste Janssen
Research Coordinator, Oregon State University Extension

Foon Lew
VP, Group Actuary, The Standard

Anthony (Tony) Nokes - Secretary
Sr Development Engineer, Human Machine Interface, Daimler Trucks NA

Brody Wilson - Treasurer
Vice President, Treasurer and Chief Accounting Officer, NW Natural

Olga Vargas
Chief Marketing Office, Vernier Science Education
Our Staff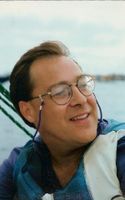 Peter Crim, Executive Director
Peter's wide ranging experience includes, high school English teacher, technical writer, broadcast engineer, and entrepreneur in the field of digital communications. After many years in the world of high tech start-ups, his love of wooden boats, natural inclination to teach and his need for hands on activity, Peter spent a summer semester taking classes at the WoodenBoat School in Brooklin, ME. He returned to Portland intent on spreading the joy and life altering experience of building wooden boats, founding Wind & Oar in June 2011. Peter holds an A.B. from the University of California, Berkeley. Peter grew up sailing the coast of southern New England, from Mystic, CT, to Nantucket, in a 34' Alden sloop built in the '40's and has plenty of experience scraping, sanding, and painting. He also taught sailing for many summers and introduced clients to sailing on a Shields class one design. While racing has never been a driving force, he did crew in the Ensign Nationals on one occasion. Peter views sailing in particular, and being on the water in general, as an experience of unity with the environment and an opportunity to show respect for the elements.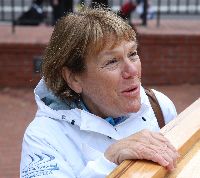 Jann Lane, Deputy Director
Jann brings a long history of advocating for children as a member of the Clackamas and Oregon Commissions on Children & Families, serving as chair of several committees and vice chair of the state commission. In 2000 she worked with stakeholders across her community to found the Lake Oswego Asset Builders Coalition, a nonprofit dedicated to building public awareness of children's issues. There she was able to garner the support of the broader community and to write for and secure funding for a much needed middle school after school program. After a stint as a policy analyst for the boards of the Oregon state special schools, Jann is happy to put her efforts and knowledge to an organization bringing the positive power of experiential learning to the community. Jann is a member of the Oregon State Bar, a graduate of Lewis & Clark Law School and the University of California, Berkeley. Jann is happiest out of doors, on or in the water whenever possible.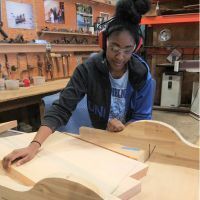 Lashay Gates, Instructor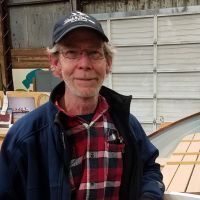 Seamus Holley, Boatwright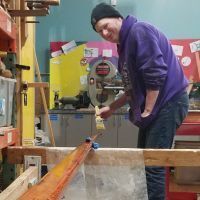 Roxy Sunvision, Boatwright
Our Advisory Board
Roger Fletcher
Retired, author Drift Boats/ River Dories
Board member McKenzie River Discovery Center

Jessica Howard, Ph.D
District President and CEO, Chemeketa Community College

Mel Netzhammer, Ph.D.
Chancellor, Washington State University, Vancouver

Kim Silva
Executive Director, Friends of Outdoor School

Daniel Prince
Associate Director Friends of Outdoor School
Former Director of MESD Outdoor School