Projects Customized to Your Unique Needs
Special projects are unique projects designed to fill a particular need that falls outside of our standard curriculum. They still meet our primary goals of being hands-on, related to wind and water, and can be taught through an inquiry based approach. Hopefully, they can also integrate a number of topics in one project.

Learn more about our past special projects.
STEAM Class
The 6th grade STEAM class at George Middle School needed a project that complemented the boat building they would do the following year. Constructing a map of their expanded neighborhood, which includes 2 rivers, made sense, so Wind & Oar developed a way to make an 8' x 8' relief map. When they finished, they presented it to the Portland City Council, and it remained in front of the mayor's office for almost 3 months.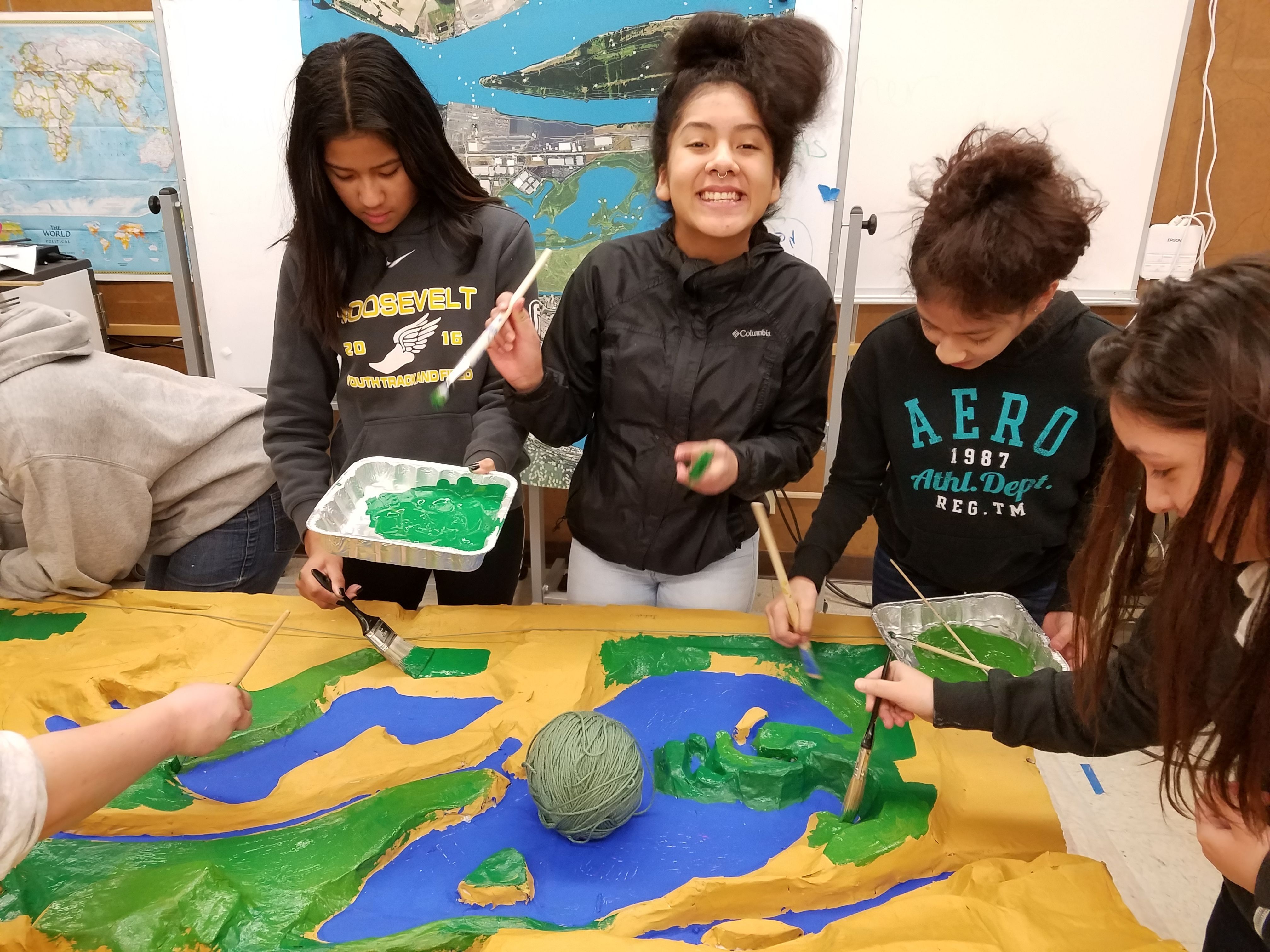 Creating an 8' x 8' relief map from topographical maps, in one foot squares, and keeping it to scale, challenged the George Middle School 6th grade students in the spirit of experiential, hands-on learning.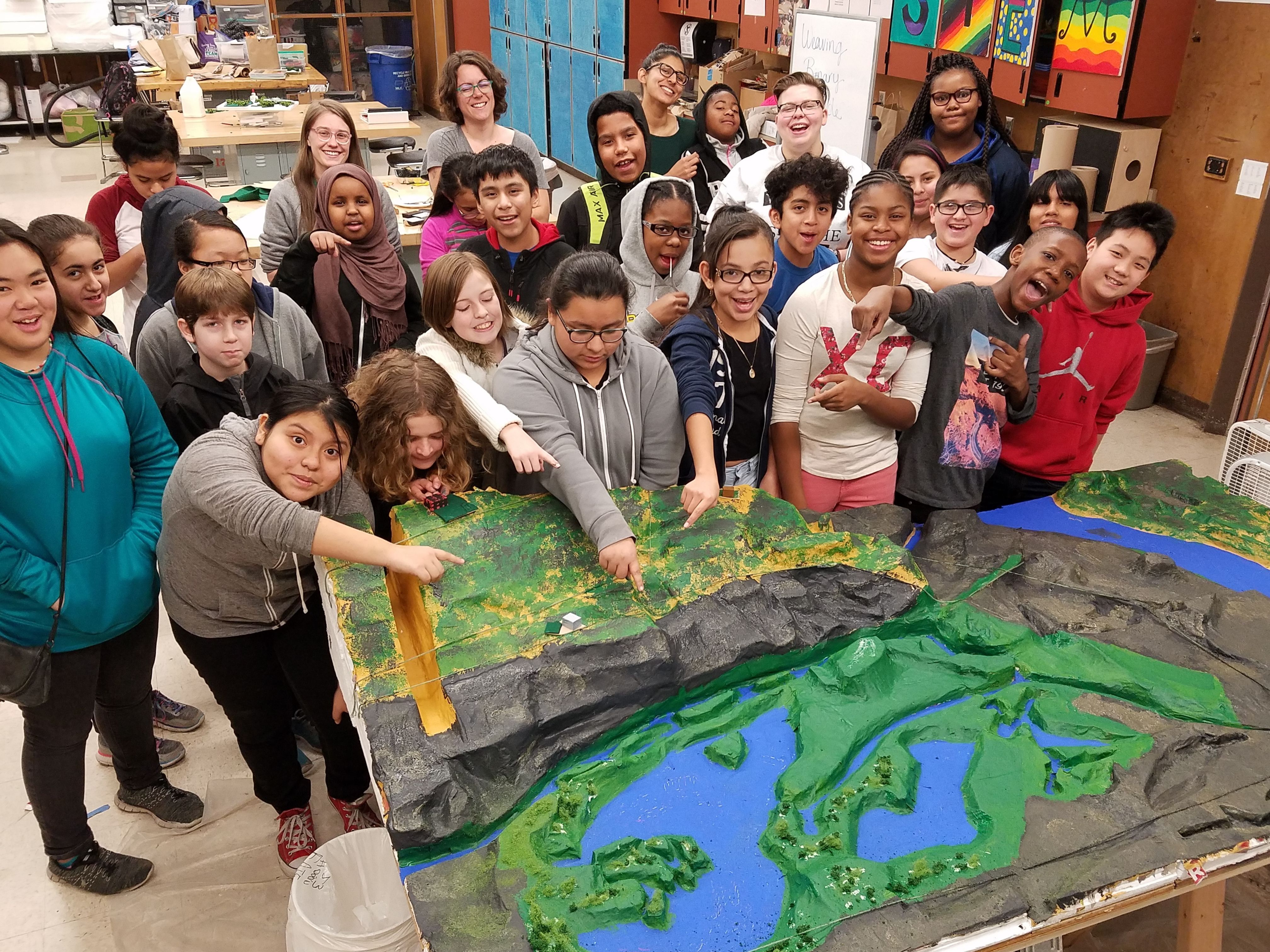 Building Models
The Bevins Skiff model project has been adapted for every level of instruction that we offer. It started in the middle school at Self Enhancement Inc., and subsequently was used as our pivot project at Alliance H.S. when the Covid-19 pandemic closed down in-person classes. It was also the cornerstone project under a National Science Foundation grant that Portland Community College received. The goal was to develop maker space competencies that would create a more equitable platform for teaching developmental math at the community college level. In this version of the model class, students lofted the sides of the boat from the print, which is a complicated exercise in converting fractions to a specific scale.
Taking Lines
Taking lines off a boat is essentially reverse engineering it. Here Oregon Episcopal School students take the lines off an International 14 from the 1940's.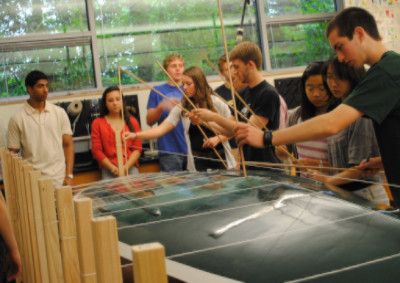 Adult Projects
The St Ayles Skiff, designed for community building and rowing, is Wind & Oar's first boat. An all women's crew built Rosie and in July, 2013, five of them raced in the first World Championship Regatta in Ullapool, Scotland. There are approximately 20 St Ayles Skiffs in the U.S. and over 60 in Scotland. Wind & Oar built US02 (Rosie) and US09 (Doinean.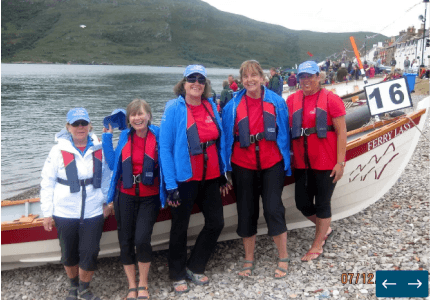 Restoration Projects
International 14'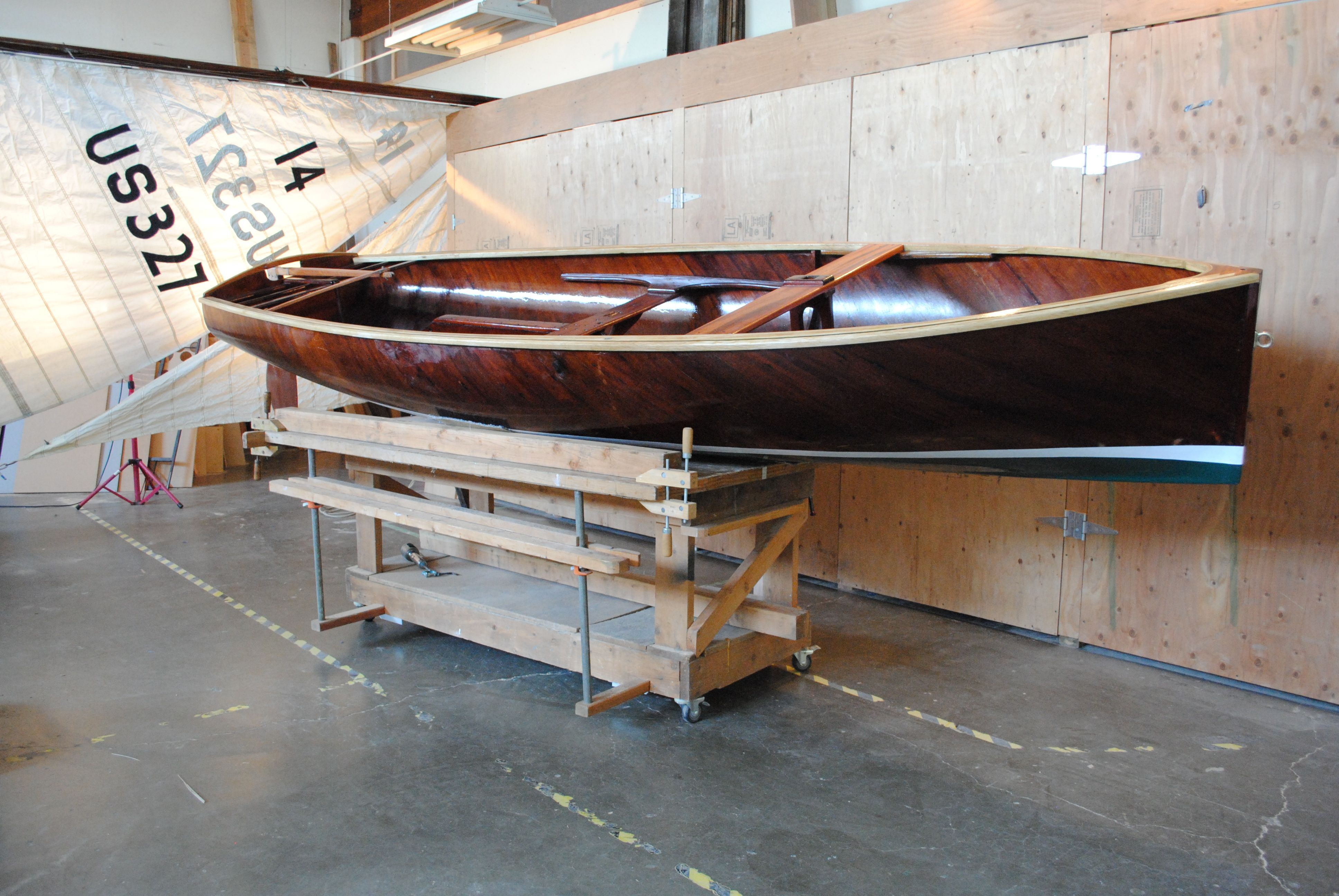 Old Town Canoe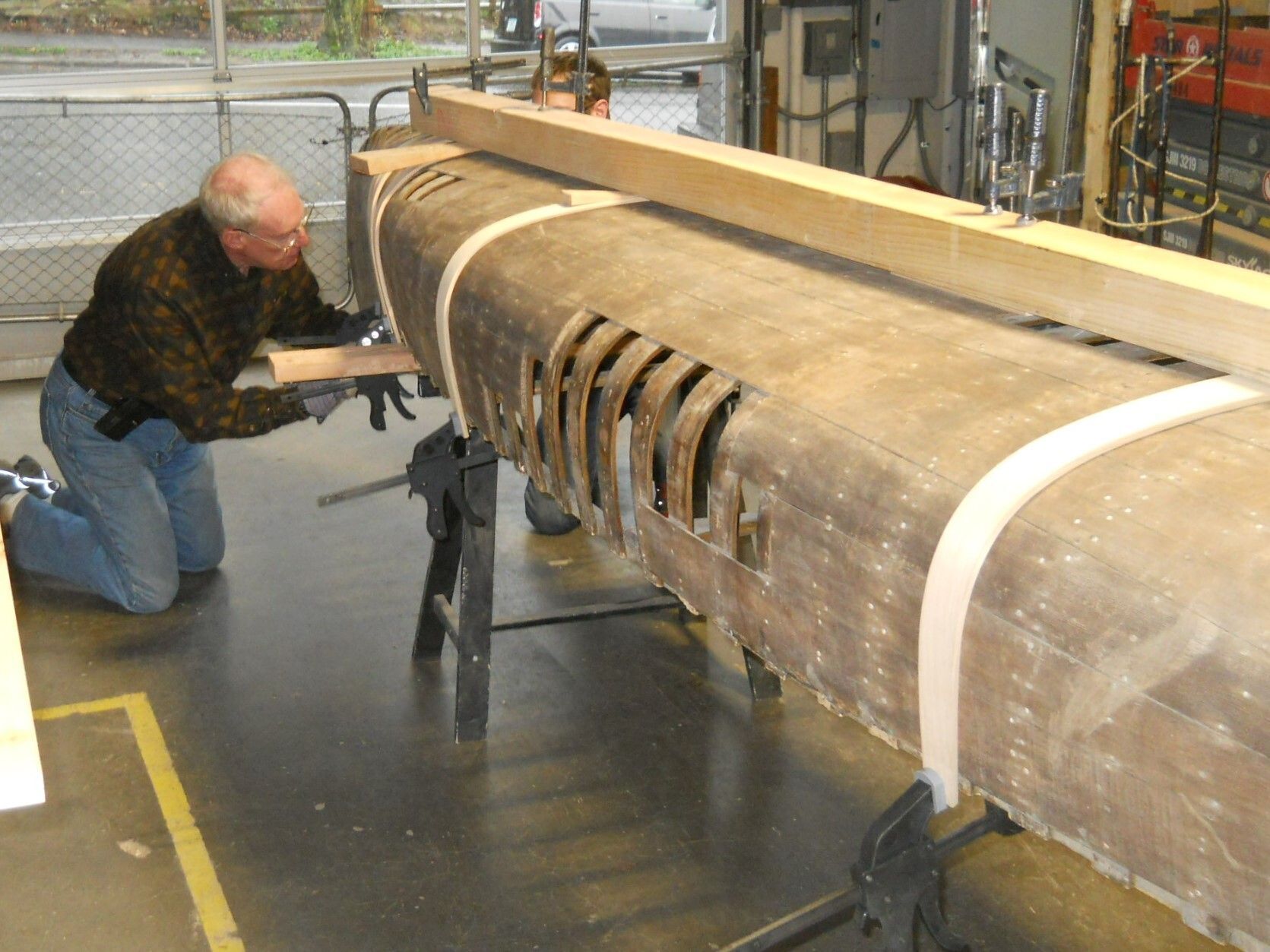 Herreshoff 17'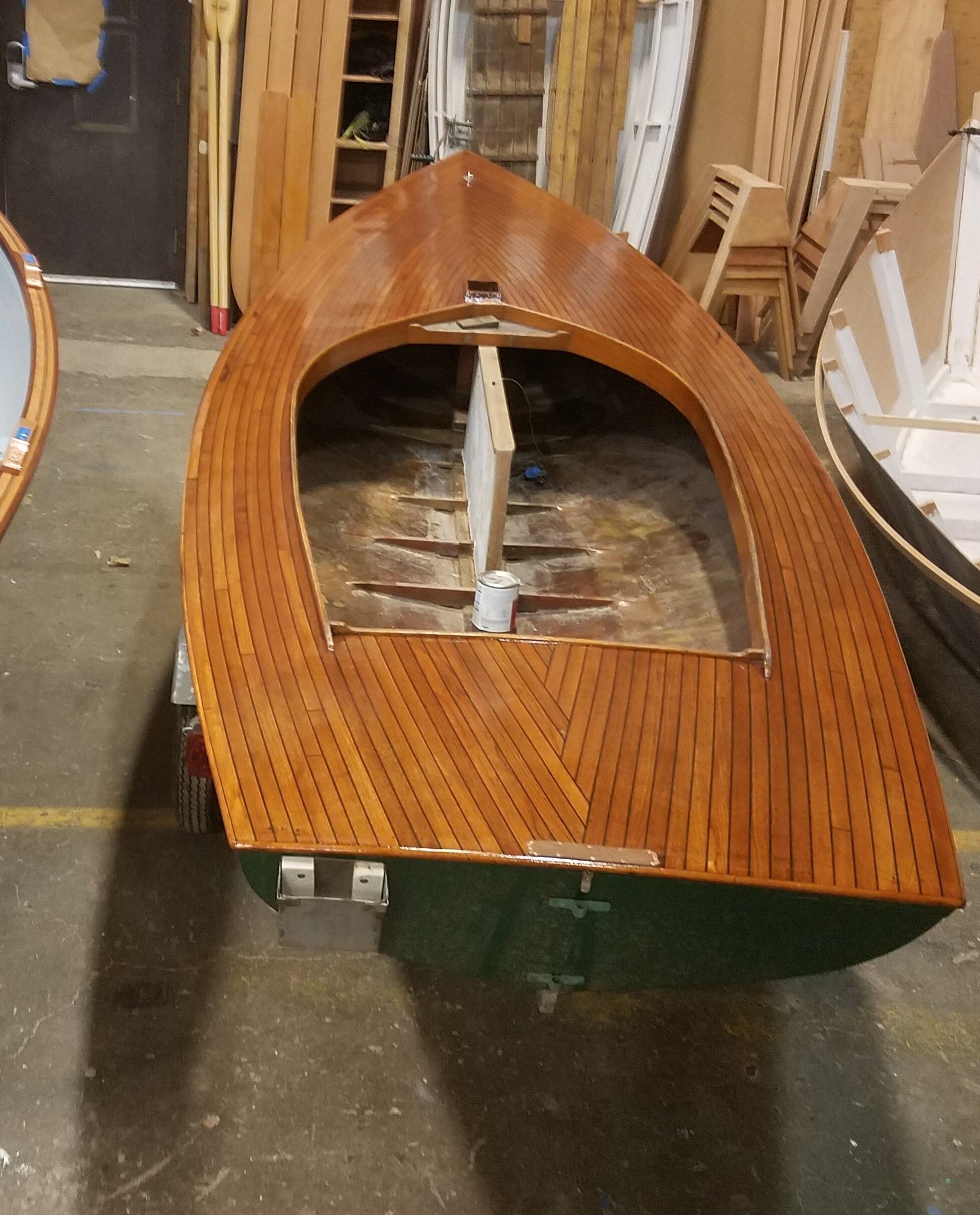 Crosby Cat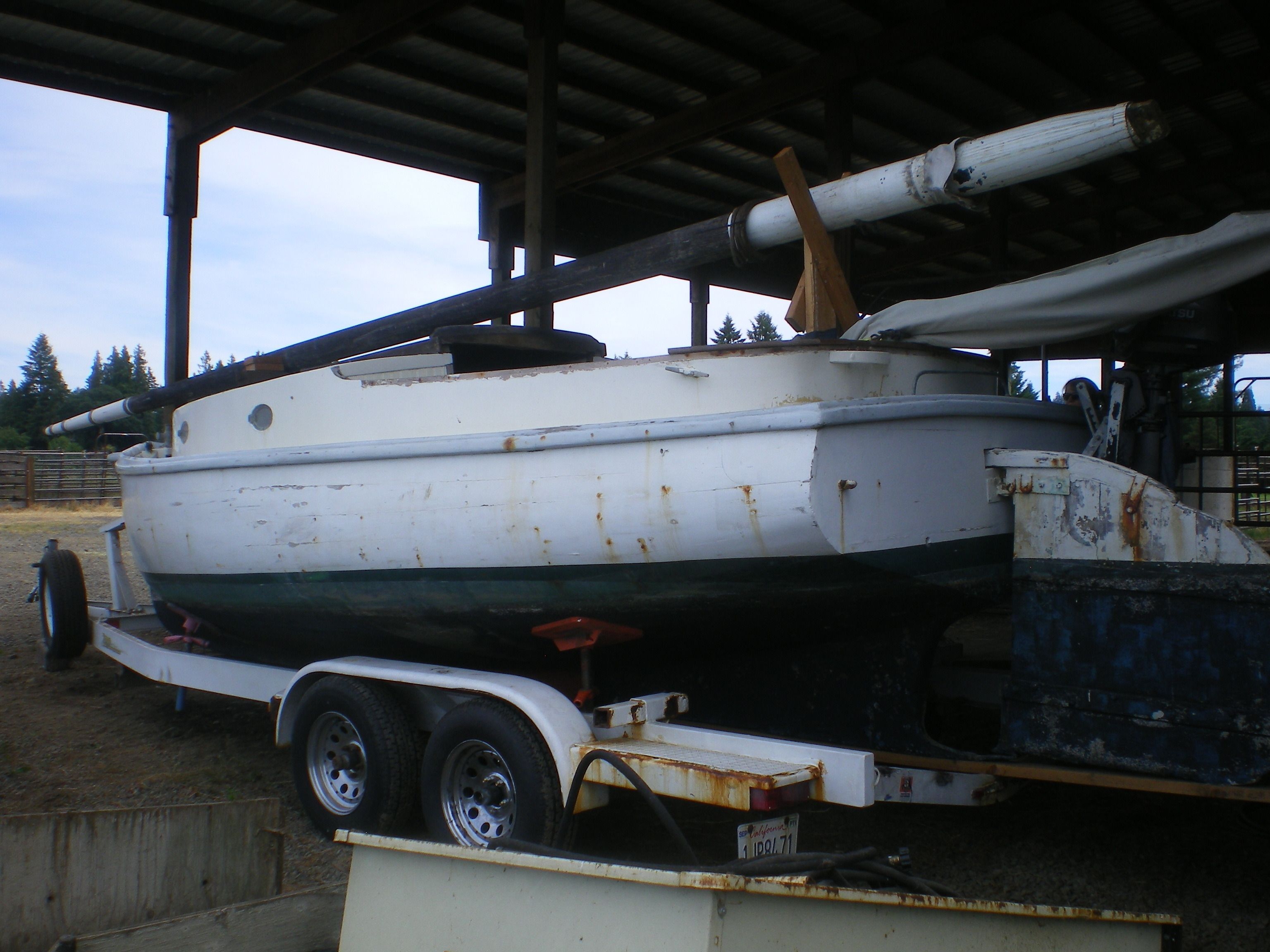 Interested in a Special Project?
Reach out to us if you'd like to partner with us on a special project. Use the buttons below to contact us.