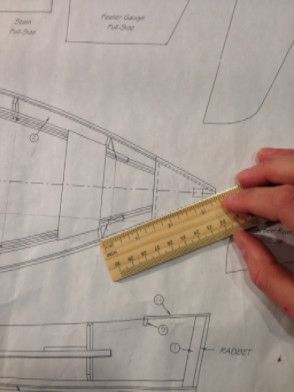 It's mid-November in the midst of a most challenging year, and yet the need to express gratitude is abundant and clear. We are thankful for your continued support and for the unexpected benefits of having to detour from the many plans we (and all of us) had outlined for this year. 
Deepening Partnerships
Detour, pause, pivot—the need to innovate continues as the pandemic continues to require social distancing. At Wind & Oar, the good news is the pause has allowed for deeper partner collaborations and creative ways to engage learners. Still, no doubt about it, we all look forward to in-person project based learning in the classroom and in the shop. Communications, creativity, critical thinking, and collaboration are all enhanced when we work together in teams!
On the horizon...
Our continued collaboration with Faubion Elementary School and the newly envisioned 3toPhD 2.0 coalition
Our active involvement in the NE STEAM coalition
Professional development opportunities with the Portland Metro STEM Partnership, Camp ELSO, with a focus on equity and inclusion and expanding opportunities for youth internships. 
Developing Hands-on, Minds-on Education
Sunday, November 8th was National STEM/STEAM day. While Wind & Oar celebrates STEAM learning every day, we are particularly excited to add to our celebrations a recent collaboration with Portland Community College (PCC). With funding from the National Science Foundation, we worked with PCC to design and implement a new course called MATH99 Makerspace Mathematics. The course offering begins with two sections in January (2021). Slated originally as an in-person, math lab, this first version is an online synchronous course guided by specially trained peer facilitators through which students will each build their own model Bevin's skiff.  Learn more here.
The  PCC/Wind & Oar team was selected to present a preview workshop at this year's Association of American Colleges and Universities (AAC&U) Conference on Transforming STEM Higher Education on November 8th!  Kudos to the team! And be on the lookout here for more about this innovative approach to math for STEM career candidates.  Link to video
Inspiring STEAM Learners
STEAM is a transformative approach to education, highlighting the integration of subject matter content. Building a wooden boat from scratch is an innovative platform for exploring STEAM skills. 
Over the next weeks we'll be exploring the many ways building a boat integrates skill sets and builds communication, creativity, collaboration, and critical thinking....all skills essential for success in school and career. So stay tuned!