Statement of solidarity with the Black, Indigenous, and People of Color communities protesting the system of oppression and dispossession making it possible for centuries of violence against people of color to continue.......

Sauvie Island School 7th/8th grade students build and launch Bevin's skiff

report on the Wind & Oar Boat School

Metro story on Wind & Oar and George Middle School boat building/geography project

Portland Society Page highlights Wind&Oar programs

Congresswoman Bonamici founded the Congressional STEAM Caucus and took time to talk with Wind & Oar students about their hands-on experience.

Rowe Middle School 7th / 8th grader build the Bevin's skiff.

Clackamas County Rotarians welcomed students and project leaders report on the Rowe Middle School boat design/engineering class.

"The project seemed to strengthen the students' engagement with school, develop math skills, apply learning and develop social skills. At one point there was a break in the bow so students became engineers to fix it."

The campers spent one very intensive week learning math, building a boat, and hearing from other women who chose unique career paths.

May 31st 2014: Merlo Station High students launch their Penobscot 13 to much fanfare, including congratulations from Portland Mayor, Charlie Hales, and boat sponsor and entrepreneur, Tom Garnier: Congratulations fellas!

Reporter Barb Randall tells the Wind & Oar story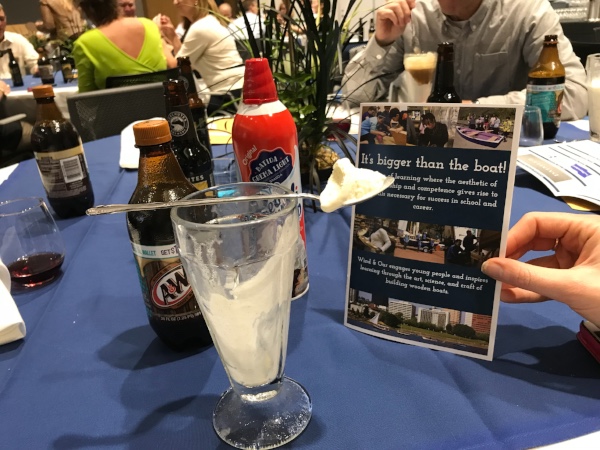 Sauvie Island School 7th/8th graders learn why its bigger than the boat!